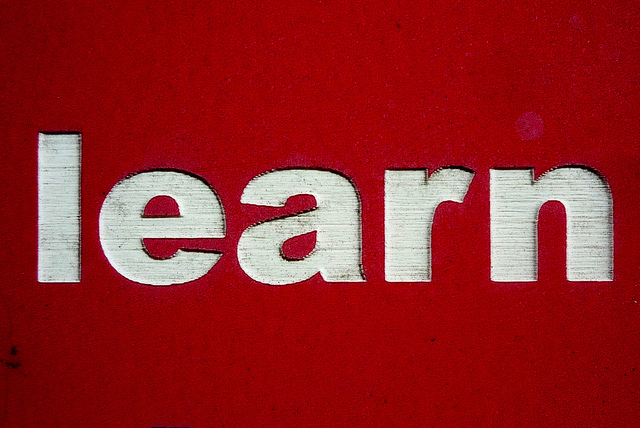 As we wade into the year 2018, many of us are looking forward to what will come. As we continue through the year, we will see many learning trends emerge. What do you think will happen with 2018 learning?
The following articles are predicting what they believe the year will bring. Will the current trends like mobile learning and gaming continue? Or will something new emerge?
5 digital learning trends for 2018 and beyond – The author, Lars Hyland, suggests ways to prepare for the trends in 2018. Some of these include virtual reality/augmented reality, content development/curation, micro-learning, and social learning.
4 learning trends to watch in 2018 – HR Dive's article focuses on 4 trends including virtual reality/augmented reality, niche learning, training distributed teams, and upskilling. The upskilling term was interesting to me because of the ever increasing research showing a technology gap in workers. I will definitely be watching this trend!
Top eLearning Trends for 2017-2018 Infographic –  Infographics are becoming a popular presentation tool. eLearningInfographics presents their trends visually and references the following trends: video learning, social learning, research learning, data learning, and teaching techniques. Big data continues to be a hot topic in 2018, just as it was in 2017.
What technology trends you can expect in education in 2018 – This YourStory post focuses on all of education, not just corporate education. But, the trends still seem to be the same. They predict that we will see more of virtual reality/gamification, data analytics, cloud-based technology, machine learning, and artificial intelligence in 2018.
Blockchain, VR, machine learning top trends for 2018 – South African author Sibahle Malinga lists many of the international trends for corporate learning. In that list are blockchain, virtual reality, machine learning, robotics, and wireless technologies. If you are not familiar with blockchain, you can find more information about it at the Blockgeeks website.
No matter what the upcoming year has in store for learning and development world-wide, it is sure to be an interesting ride.
Image credit: https://www.flickr.com/photos/dreamsjung/