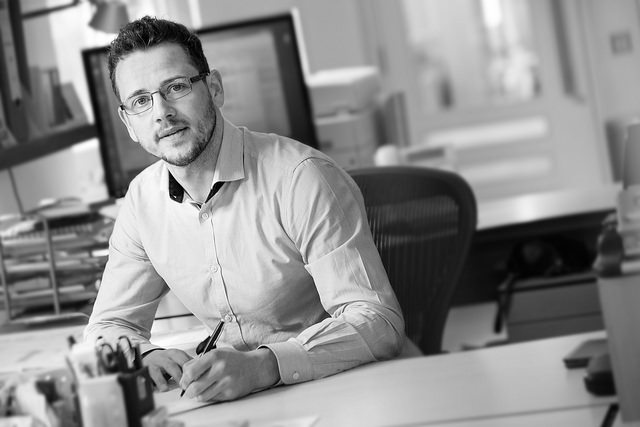 Juggling people, appointments, email, and tasks are all part of the daily routine in Human Resources. But, are we doing it in the most effective way? Microsoft Outlook has many great features that can help make the work life of an HR professional much easier and more productive.
Peek at an App
When looking at email in your Outlook inbox, you might want to "peek" at your calendar. If you point to your calendar icon, you can take a quick view of the current month date navigator and upcoming appointments. See Figure 1.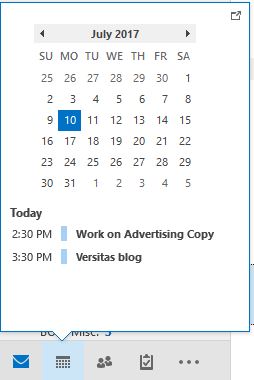 Figure 1
Dock Your Peek Screen
If you would like to dock the "peek" view on your screen, you can click the button in the top right corner of the pop-up peek screen. See Figure 2. You can also right-click the calendar icon and choose "Dock the Peek". The docked peek item will show up as a task pane on the right side of your Outlook window.

Figure 2
Add People to Favorites
Many of us add webpages, folders, or files to favorites. But, do you know how to add contacts to your Favorites? If not, you may be doing more searching that you need to in Outlook.
To add someone to a People Favorites list, navigate to the People icon at the bottom of your Outlook window. Right-click any contact in your list and choose "Add to Favorites". See Figure 3. It is that easy!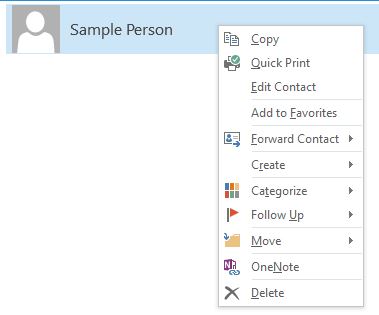 Figure 3
When you are ready to look at your Favorites list, you can click on the View tab and then on the "To-Do Bar" button. Select "People". Your People pane will appear on the right with the list of any contacts that you have chosen to add to the Favorites list.
Conduct a Vote via Email
Have you wanted to gather opinions for something via email and end up with a huge conversation thread? Or, have you just given up and called or individually emailed people to get their vote? If so, you can use the voting buttons in Outlook.
Compose a new email message. On the Options tab, click on Voting Buttons. See Figure 4.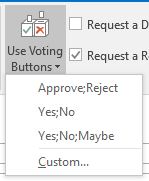 Figure 4
You can choose from three built-in voting responses or can customize your own. If you click "Yes;No", the email message recipients will be able to answer from those two choices. If you have specific items that you'd like to list, use the Custom voting buttons. You can have a list of cities, names for a project, or even just a list of places for lunch. Note that the list items are separated by semicolons.
The recipients will see the voting buttons on their email. If your organization's Outlook settings are strict, you may see the following message (Figure 5), but recipients just need to click on the message to be able to get to the voting buttons. See Figure 6.

Figure 5

Figure 6
You may get an additional dialog box that will allow you to Send the response or Edit the response. Click OK to send the response. See Figure 7.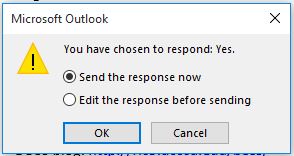 Figure 7
After you have sent the email, you can see the responses arrive in your inbox. The reply will have the answer in the subject line. See Figure 8.

Figure 8
You can also go to your Sent Items folder and open the original email message you sent. On the Message tab, click on the Tracking button (See Figure 9) to see your list of responses, the date the message was read and responded to.

Figure 9
Work Faster with Shortcut keys
One way to become much faster is to learn shortcut keys. Even when versions of the software change, the shortcuts keys often don't change. Check out our list of shortcuts available for Outlook.
Image credit: https://www.marklordphotography.co.uk/commercial-photography/