Genealogy is a fast-growing hobby in the U.S. and across the world. Many of us like to see who our ancestors are and learn our family origins. Several of my own and my husband's family have had DNA tests to find out their genetic heritage.
Once you have that information, even going back just a couple of generations, it is nice to be able to present it in a diagram format. Plugging in all of your information in genealogy software can be more that you want when you start. Using a PowerPoint template with a hierarchy diagram can be a simple solution.
Download the Family Tree Template
There are many PowerPoint templates available online. One template is set up specifically for users who want to create a family tree. Download a vertical one from Microsoft's site. See Figure 1.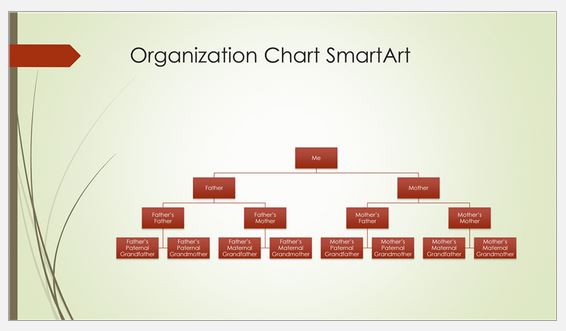 Figure 1
Here is more information on the description included on the site. See Figure 2. Click the Download button to save the file to your computer.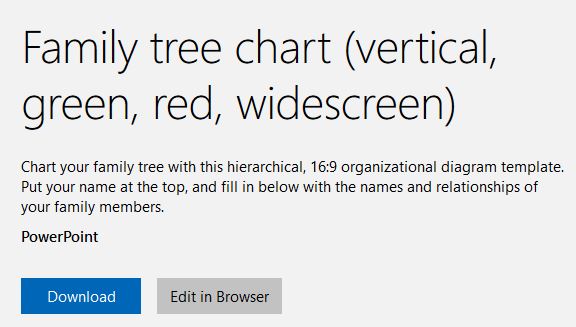 Figure 2
Complete and Customize the Template
Click on any of the boxes in the diagram. Delete the sample text and type in your own family tree data. It is really that easy! See Figure 3.

Figure 3
Almost everything you need to use with SmartArt diagrams will be on the SmartArt Tools tabs. If you want additional help, visit Microsoft's page here.
There are so many ways to show off all of your great family members. Go to the Design tab in PowerPoint to change the color, design, font, etc. Be creative and add pictures, too. You can add images on the Insert tab using the Pictures button.
Image credit: https://www.flickr.com/photos/ldallara/