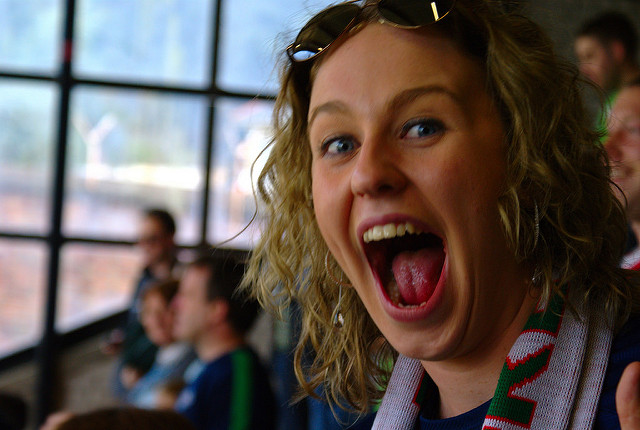 We all know of Microsoft's Office products, but they are always working on other apps that can help increase your office and home productivity.
Sway
Sway is an app that helps you tell a story digitally. The initial roll-out has been improved and the current version is user-friendly. Download the app from the Microsoft store. See Figure 1.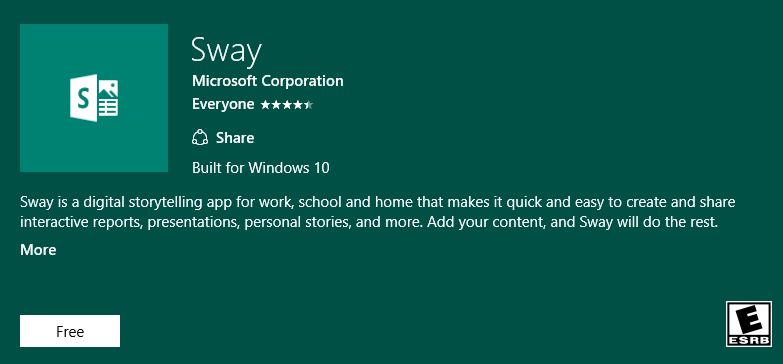 Figure 1
You can easily add all kinds of multimedia content. My son and I tried it for our own personal use to create a digital presentation. It was quick work to show my son how to use it to creatively design our story.
The Microsoft store page shows other ideas, too. See Figure 2.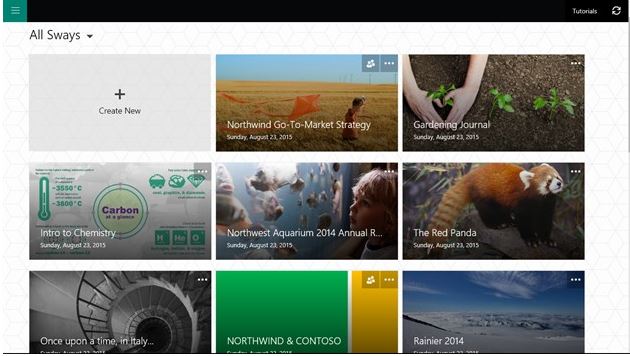 Figure 2
The stories, reports, or presentations can be designed easily after inserting your multimedia. Then, they can be shared with whoever you would like. See Figure 3.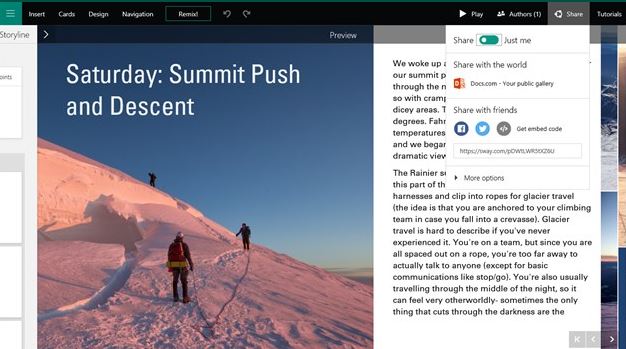 Figure 3
Save to Pocket
Save to Pocket has been a nice tool to replace some of the favorites/bookmarks in my web browser. See Figure 4. Since I am in not always sitting at my office desk or even using my own laptop when I'm teaching, I've been trying out different link saving apps. I must admit that I didn't think I would use it as much as I do.

Figure 4
The ability to sync across devices with a nice reading layout has won me over. There are many other apps that do something similar, but this one seems simple and quick, which is a big advantage. Once it is installed on your devices, you just need to click the Pocket icon to save. Find it at the Microsoft Store.
OneDrive
Microsoft OneDrive has gone through several name changes over the years. I have used it for quite a while and have navigated the updates and revisions. I'm appreciative of the features in the latest version. OneDrive is a cloud storage that can be set up to sync with your computer hard drive. See Figure 5.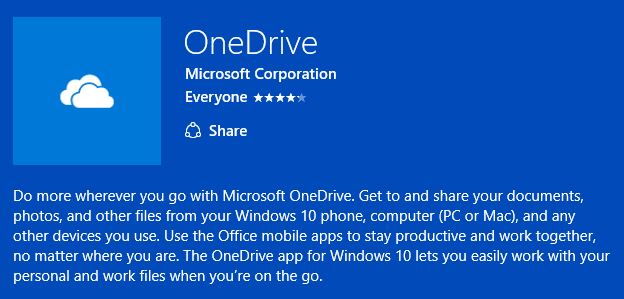 Figure 5
No matter where I go, I can log in to OneDrive to get to my files. As I mentioned earlier, I am often on different computers with my teaching schedule. I used to carry a USB drive with me everywhere. Now, I can just log in and instantly have access to my files. Download the OneDrive app in the Microsoft store.
Image credit: https://www.flickr.com/photos/gavinzac/