I always have the best of intentions to get all of my holiday shopping done early. It rarely ever happens. Between work, family, friends, and many other obligations, buying presents can get pushed to the back burner. Or, I rack my brain trying to find the perfect gift for someone who has everything and end up rushing around at the last minute to find them something.
No matter how it happens, I usually end up needing to figure out Christmas presents at the last minute for a few people. When I compound that with trying to live within a budget, I often look to something that I can create. If you are having the same experience this year, try some of these ideas.
Retro Gift Coupons Template
Use this cute Christmas gift template to make a special card with coupons to provide a service or special activity.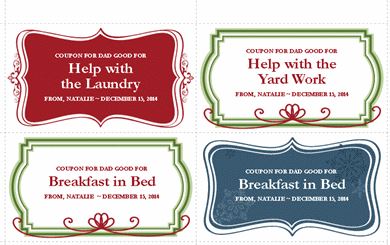 Printable for Microsoft Publisher
More Christmas Gift Templates
Here is another coupon template that is in a book format.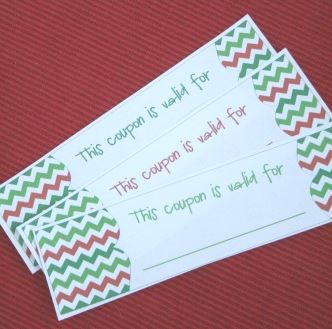 Get the Coupon Book Template
Gift Certificate Template
If you want more of a business certificate style gift, use this template from Microsoft.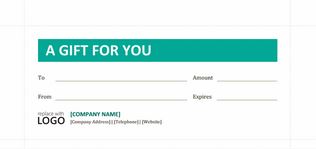 Business Style Gift Certificate Template
Coloring Activity Printables
Join one of the latest crazes…coloring. Use the printables to create a gift for kids or adults. Just add a pack of colored pencils, hot chocolate, and a mug to create a cute gift.

Get coloring pages and activity templates
More coloring pages for kids and adults on Crayola's site
Add-on Ideas
There are so many neat ways to package a gift that can be fun to receive and that can keep you on budget. Here are a few that I have used before with family and relatives that they really liked.
Car Wash/Detailing coupon packaged with a hanging air freshener
Coupon for a movie night at home in a basket with popcorn, candy, and a soda.
A small toy(s) with a babysitting coupon included.