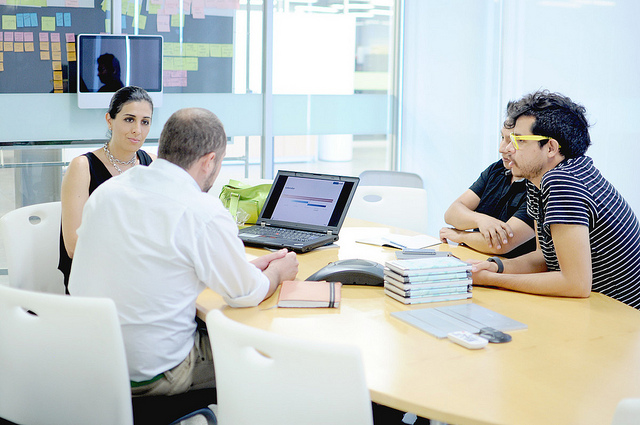 Do you have the MS Office skills that can improve your success at work? What are the top skills that can make you the go-to person for MS Office questions at your organization? Microsoft Office is often in the top 3 skills desired in job postings.
Word and PowerPoint are powerful applications, but Excel seems to be the software that can set you apart from others. "If you are a power user and show examples of sophisticated, multi-page spreadsheets you have created, it is a bonus," says Henry Goldbeck, President of Goldbeck Recruiting.
Analytics and big data are other areas that are growing and can show off your Office skills. Use Excel to do the data analysis and then Word and PowerPoint to report on the information gathered from the data. Being able to use all three of these, along with Outlook for emailing, organizing, calendaring, and tasking, can definitely boost your Microsoft Office IQ score.
Here are some common referenced skills that are essential to your workplace success:
Excel
AutoFill, AutoFit, and Number formatting
Data Analysis (PivotTables, FlashFill, and What-if Analysis)
Organizing Data (Sorting, Filtering, Database functions)
Calculations (Statistical functions, Lookup functions, IF/AND/OR functions, and nested formulas)
Charting (Inserting regular and combo charts, formatting all chart elements)
Word
Headers/Footers/Page Numbers (Including different first page, sections, and formatting)
Page Layout (Margins, spacing, and columns)
Tracking Changes and Collaboration tools
Mail Merge
Developer Tab (Form Creation and Macros)
Working with Large Documents (Master docs and sub-documents, Reference Tables and Figures)
PowerPoint
Adding and Manipulating Media (Photos, Audio, Video)
Advanced Slide Formatting (Transitions, Animations, and Narrating)
Broadcasting a Slide Show
Using Slide Masters
Insert tab items (SmartArt, Drawing Tools, Pictures, and Tables)
Outlook
Organization Tools (Sorting, Searching, Rules, and Settings)
Delegating and Sharing (Tasks and Calendars)
Managing Contacts
Meetings (scheduling, resources, and people)
Boosting your MS Office skills can not only increase your productivity but can make you an important asset at your organization. Don't forget to take advantage of any employer training before the end of the year. Or, give us a call at Versitas and we'll get you where you need to be.
Image credit: https://www.flickr.com/photos/cedimnews/