Are you a small business or a sole proprietor who needs to prepare payroll? If you are like many smaller companies, it is hard to find a simple solution that doesn't eat up your entire budget. The good news is that you can do much of the tasks in an Excel payroll calculator.
Payroll Calculator
One of the Excel payroll calculators can be found on the Microsoft Office site at: https://templates.office.com/en-us/Payroll-calculator-TM06101177. See Figure 1.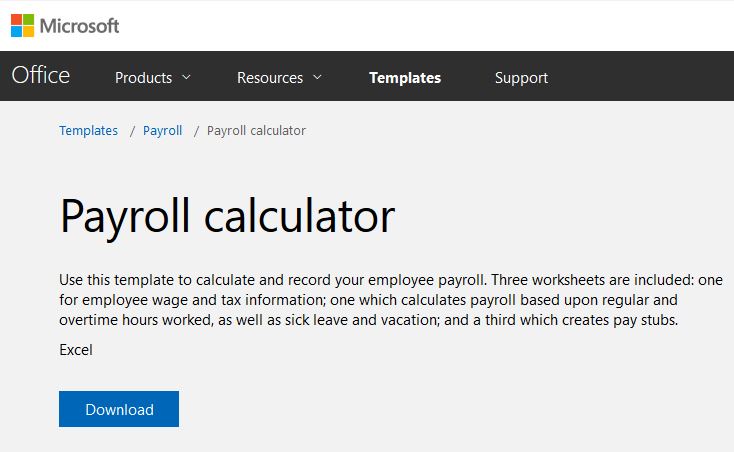 Figure 1
Click the Download button and enable editing after it is saved to your computer. This workbook already has everything set up for many tasks.
Enter employee information – includes hourly wage, tax percentages, insurance and other deductions
Payroll information – includes hours worked, vacation/sick leave, overtime and additional deductions
Individual pay stubs – see all of the relevant pay stub information in an easy to print format
Another Payroll calculator
Excel also offers another payroll calculator on their site at: https://templates.office.com/en-us/Payroll-calculator-TM02930044. See Figure 2.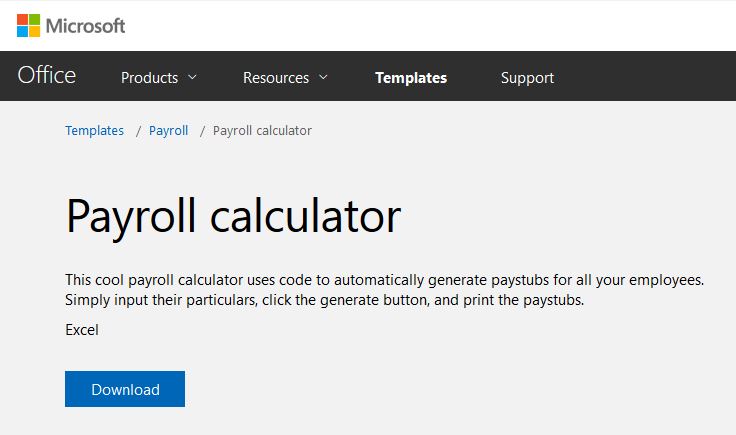 Figure 2
This template offers all of the same features as the previous calculator, but with everything on the same spreadsheet. I preferred the first calculator, but a colleague liked this one. So, no matter what your preference, Excel can help you create a pay stub for your employees.