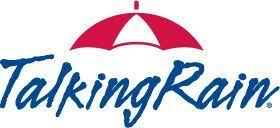 Versitas announced that they have provided personalized application training to Talking Rain. Talking Rain is a privately held beverage company based in Preston, Washington, that manufactures and distributes enhanced and sparkling waters. The company was founded in 1987, and distributes its Sparkling Ice brand flavored waters across North America. Versitas provided training to their Chicago office.
Talking Rain produces flavored and non-flavored waters for distribution throughout North America, Japan, the United Kingdom, Australia and select countries in the Caribbean and Central America. The company's most prominent brand, and only brand that is distributed internationally, is Sparkling Ice, a low-calorie, artificially sweetened, carbonated water made with vitamins and fruit juice.
To learn more about Talking Rain, visit them at www.talkingrain.com
About Versitas
Versitas (www.versitas.com) is a leading nationwide software training company delivering onsite and online training to leading companies in major US markets and around the world.
For additional information, contact press@versitas.com.