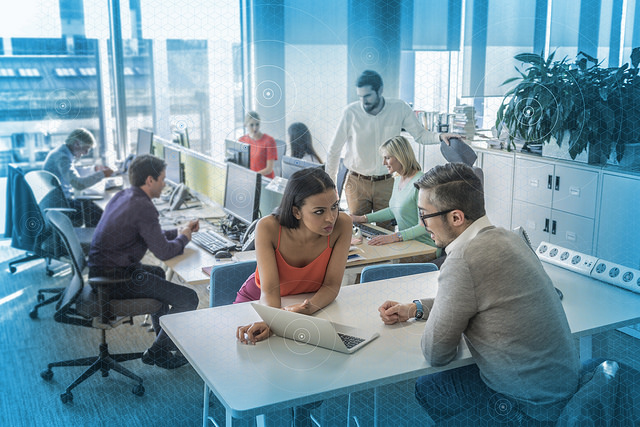 In most office environments, you will find Microsoft Office products. They still comprise the highest market share for office suite applications. When you look for a benchmark for word processors and spreadsheets, Microsoft sets the bar. Even when looking at email/calendar software, Microsoft Outlook is at the top of the heap.
Microsoft Office
So, why use Microsoft Office? Why learn about Excel, Word, and other programs? The power of the software. The features and full effectiveness of the applications haven't been duplicated. Especially when looking at spreadsheets, you won't find one that out performs Excel. If you aren't using the full scope of what is available in Word, Excel, Outlook, and PowerPoint, then you are missing out.
For example, think of the benefit of working faster than the person in the next cubicle because you have set up macros in Excel. Your productivity and expertise in Office products can also get you ahead in a hiring or advancement setting.
As you look at Microsoft Office, consider what you use everyday. Then, think about other features that might increase your efficiency. Talk to co-workers. Seek out training opportunities. Below, I listed a few things that you should know to set yourself ahead of the pack.
Excel
PivotTables
Advanced charting
Macros
3-D formulas
Lookup functions
Data analysis/scenario
Word
Using Headers/Footers in Sections
Mail Merge
Track changes and Compare documents
Advanced Formatting
Table of Contents and Indexes
Outlook
Sharing calendars and Calendar assistant
Searching effectively in email
Advanced mail options
Integrating tasks into your email and calendar
Setting up mailbox rules
PowerPoint
Custom animations
Broadcasting and recording a presentation
Embedding external objects
Custom theme, font, and color design
Adding multimedia
Using common everyday tasks in MS Office is good, but learning and exploring more advanced features will help you now and in your future.
Image credit: https://www.flickr.com/photos/commscope/